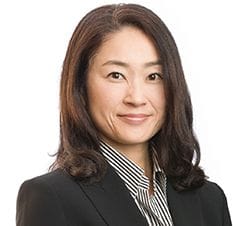 GET TO KNOW BLU MORTGAGES LEADING LIGHT, NOA PINYO.
What is your role at Blu Mortgages?
"I provide the 'behind the scenes' laughs and support to ensure that your loan journey with Blu Mortgages is a seamless and enjoyable experience."
What can you be found doing when you aren't at work?
"I am a slave to my garden. Bringing a plant back from the brink of death and watching itthrive is so satisfying".
If you could describe yourself in three words what would they be?
"Cheerful, pedantic and determined."
What is the one thing that can instantly make your day better?
"It's the simple things for me. I love the smell of fresh laundry after it comes off the clothesline on a sunny day. There is nothing better".
If you had one superpower what would it be?
"The ability to make dinner with the snap of a finger."
If you were shipwrecked on a deserted island, what two items would you take with you?
"Sunscreen and sunscreen! The Australian sun is not my friend."